Meet the Ohana Hale Chiropractic Team
Dr. Les Shaw – Kahului / Kihei Chiropractor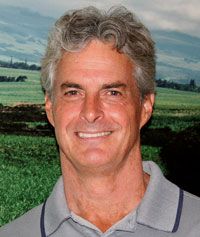 Dr. Shaw joined Ohana Hale Chiropractic in 2010 when he and his family moved to Maui. He had practiced in Calgary, Canada for 25 years and owned a large multi-disciplinary Wellness Center. Moving to Maui offered him and his family exciting new opportunities. He enjoys and remains committed in helping people regain their health through a natural Chiropractic approach. The team is superb and Dr. Shaw loves the caring and relaxing atmosphere of Ohana Hale Chiropractic. Dr. Shaw is also very dedicated to his healthy and active lifestyle, which includes windsurfing, kiting, SUP, and working out.
Thanks for visiting our site. I look forward to meeting you in person and learning how we may be of service to you!
Give our Kahului chiropractic office a call, or email us and let's arrange a time to explore your options.
---
John Motley, L.Ac – Acupuncture & Energy Healing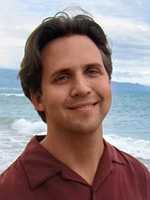 John Motley is an expert Acupuncturist and Medical Intuitive that specializes in treating a wide variety of health concerns.
Relief from pain and inflammation
Recovery from sports and auto injuries
Women's health and fertility
Pediatric, Autism and ADHD support
Allergy and VOG relief
Skin health and Acufacial Facelifts
Emotional rebalancing and restored sleep
Sessions with John are transformational, utilizing a powerful combination of healing modalities that may include: Acupuncture, Tuina Massage, Foot Reflexology, Chinese Herbology, Nutrition, Medical Qigong, Reiki, Shamanic Healing and Drumming, Crystal Singing Bowl Therapy, and Aroma Acupoint Therapy.
Call 808-268-0278 to schedule your appointment. New patient paper work & more information is available at www.motleyacupuncture.com
---
Mary Holland, L.M.T. – Massage Therapist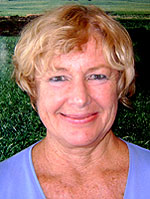 Mary became a licensed massage therapist in Hawaii in 2000 and practiced massage therapy in chiropractic clinics on Maui's west-side. In 2006 she was certified in Active Release Techniques for spine. She is now the owner of Ali'i Massage Associated located in beautiful Keokea, Upcountry Maui. Her experience spans over thirty years of diverse modalities in massage therapy. Mary is dedicated and loves practicing massage and wellness. Her techniques include Swedish, acupressure, cranio-sacral, lymphatic, myo-fascial release, Repetitive Use Injury Technique (R.U.I.T.) and Active Release Techniques (A.R.T.) Mary is a proud mother of two children and enjoys reading, gardening, hiking and creative projects.
Call 808-280-8852 to schedule your appointment.
Read more…
Originally from Calgary Canada and educated at the University of British Columbia in Psychology
Practiced massage therapy in conjunction with Dr. Crag Wagstaff N.D. at a Naturopathic clinic in Kelowna, B.C.
Co-owned and operated "The Bodyworks" a yoga and fitness studio.
Conditions treated:
Scar Tissue, Nerve Pain
Sciatica Pain, Hip, Lower Back
Headaches, Neck and Shoulder Pain
Muscle, Joint flexibility
Techniques:
Sports Massage and Cumulative Trauma Disorder: – Athletes especially deal with repetitive strains and sprains causing scar tissue to develop in the soft tissue. Restrictions of movement and painful nerve entrapments such as "sciatica" are the result. – Use of specialized techniques i.e.: Repetitive Use Injury Technique R.U.I.T.and Active Release Techniques A.R.T.- considered the "gold standard" for soft tissue management, are used to clear scar tissue making tissue more elastic and increasing range of motion. *These techniques are not only used for athletes. Any profession or activity where repetitive shortening of muscle occurs such as extensive computer use will benefit from these methods.
Swedish
Acupressure
Cranio-Sacral
Lymphatic Drainage
Myofascial Release
---
Urai Ferrando – Massage Therapist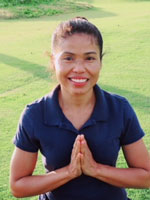 My massage education began in 2004 at a Buddhist temple in Bangkok, Thailand, where I earned my first massage therapist license. My traditional Thai Massage training is felt in the healing effects of my Deep tissue massage. I married and immigranted to Maui in 2013. Wishing to continue my career I attended the Maui Academy of Healing Arts, receiving my Hawaii massage license in 2015. Although my specialty is Deep tissue massage, I also am skilled in other modalities which include: Swedish, Thai massage, Shiatsu, Hot stone, Cupping, and reflexology. I am available full time Monday-Friday from 8-6:30pm at Ohana Hale Chiropractic Kahului. I look forward to working with you.
Call 808-276-5362 to schedule your appointment.
---
Dr. Rachel Kushner, ND – Naturopathic Physician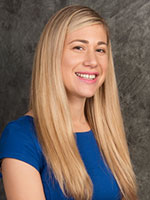 Dr. Kushner is an expert in integrative medicine, blending natural therapeutics with the latest medical research. She sees patients of all ages for a variety of health concerns and focuses treatment on underlying causes of disease, instead of just symptoms.
Especially skilled at treating "challenging" cases, Dr. Kushner has successfully treated many individuals who haven't gotten results elsewhere.
Dr. Kushner's areas of specialty include:
Women's Health
Thyroid and Adrenal Hormone Imbalances
Gastro-intestinal Conditions
Allergies and Eczema
Pediatric Health
Mental Health and ADHD
Chronic Fatigue
Auto-immune Conditions
Functional/Specialty Lab Testing
Dr. Kushner utilizes nutrition, lifestyle changes, supplements, botanical medicine, homeopathy, bioidentical hormones, and counseling/stress management to bring patients back to health. She compassionately empowers her patients with the tools necessary for healing body, mind, and spirit.
Call 808-445-8121 to schedule an appointment.
To learn more about Dr. Kushner, visit www.kushnerwellness.com